Ethereum has past of giving great results. However, the current price scenario is not quite impressive as the coin is under heavy market pressure. The currency is not the only coin affected by the volatility, but the entire market is spotted falling.
The traders who have invested in ETH coin must be aware of the movement of the currency. The traders are still hopeful that Ethereum price would improve in the coming days. The market is also anticipated to grow alongside. Let's have look at the intraday chart of ETH coin and understand the movement.
Ethereum Price Chart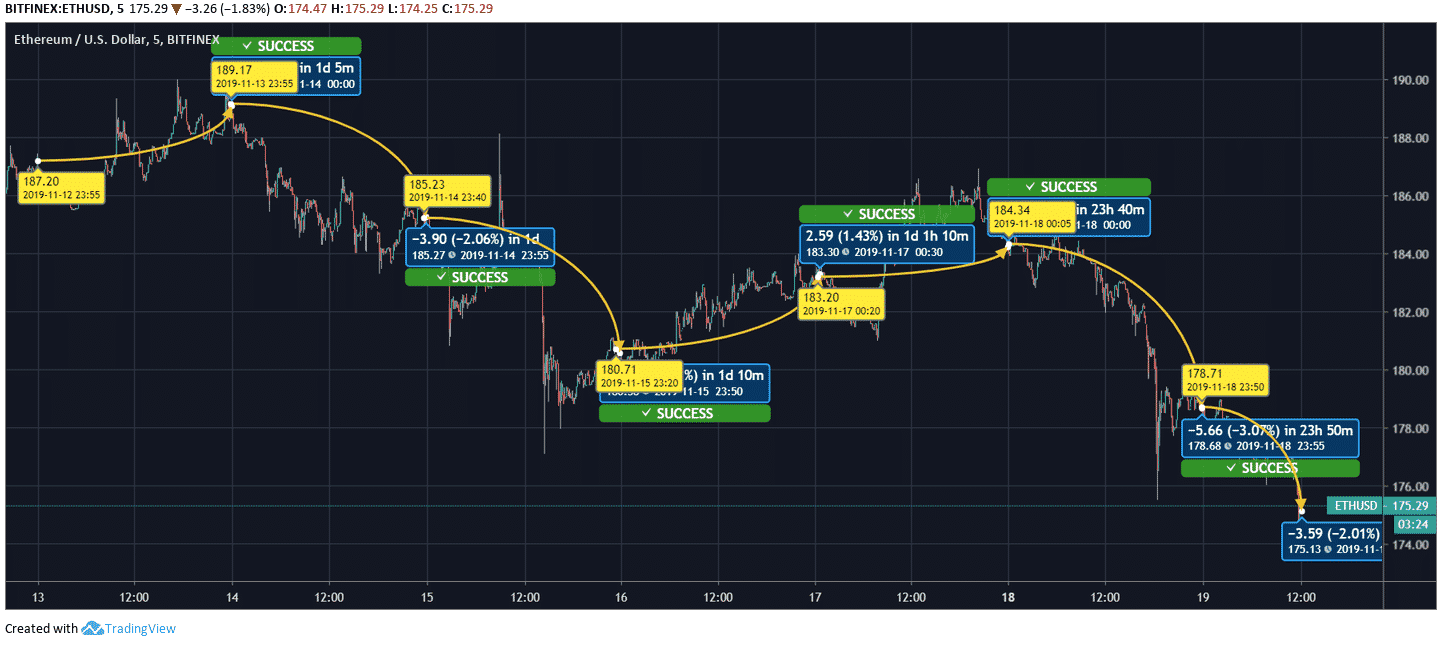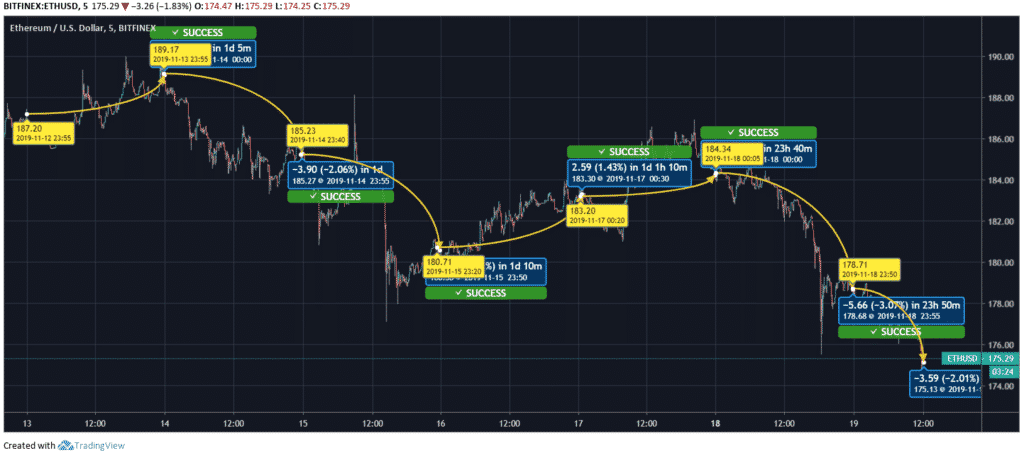 The week started at $187.20. The price escalated to $189.17 by 1.01%. The currency fell to $185.23 by 2.06% on November 14. On the next day, the price dropped to $180.71. This time the regression was 2.51%.
Later, the ETH coin improved and touched $183.20. The profit marked was 1.43%. On November 17, the price touched $184.34, and the progression was 0.53%. On the next day, the currency price shifted to $178.71 by 3.07%.
Today, the fall is still intact, and there has been a loss of 2.01% already. The current price of Ethereum is $175.
Ethereum Price Prediction:
The ETH price is gradually slipping towards the major support level at $169.77. The coin has breached the immediate support at $177.52 and the next support level at $174.47. There isn't a slight possibility for the coin to recover, but still if it does, the price would climb to $185.27. Ethereum is anticipated to give great results in the future. The currency would give great result to the long-term investment.
| | |
| --- | --- |
| Resistance Level | Price |
| R1 | $185.27 |
| R2 | $189.97 |
| R3 | $193.02 |
| Support Level | Price |
| S1 | $177.52 |
| S2 | $174.47 |
| S3 | $169.77 |