Ethereum price movement has taken up a stable pace at the moment. Due to the heavy market pressure, the price is spotted falling, but alongside, ETH coin is trying to hold itself hence in the last 30-days, the price hasn't fallen below $175.
The coin is speculated to give great results in the upcoming days. The traders are quite positive about the coin, and hence they have decided to hang with it. To understand the momentum more precisely, let's have a look at the month-long chart of Ethereum.
Ethereum Price Analysis
Ethereum price was dealing at $175 on October 21, 2019. The price slipped to $159.73 by 9.01% drop. The coin escalated to $198.58 by 24.45% hike. The price of ETH coin slipped to $178 by 10.29%. Then, the currency escalated to $191.37 by 7.48%. The price slipped to $182.58 by 4.59% and closed the month. November started dealing around $182.58. The price jumped to $193.22 from 183.69 by 5.24%. The currency slipped to $183.69 by 4.88%. Ethereum price escalated to $190.35 by 3.65%. The coin took a tremendous fall and touched $179.62 by 5.64%. The coin escalated to $185.82 by 3.45%. The price slipped to $174 by 6.52%.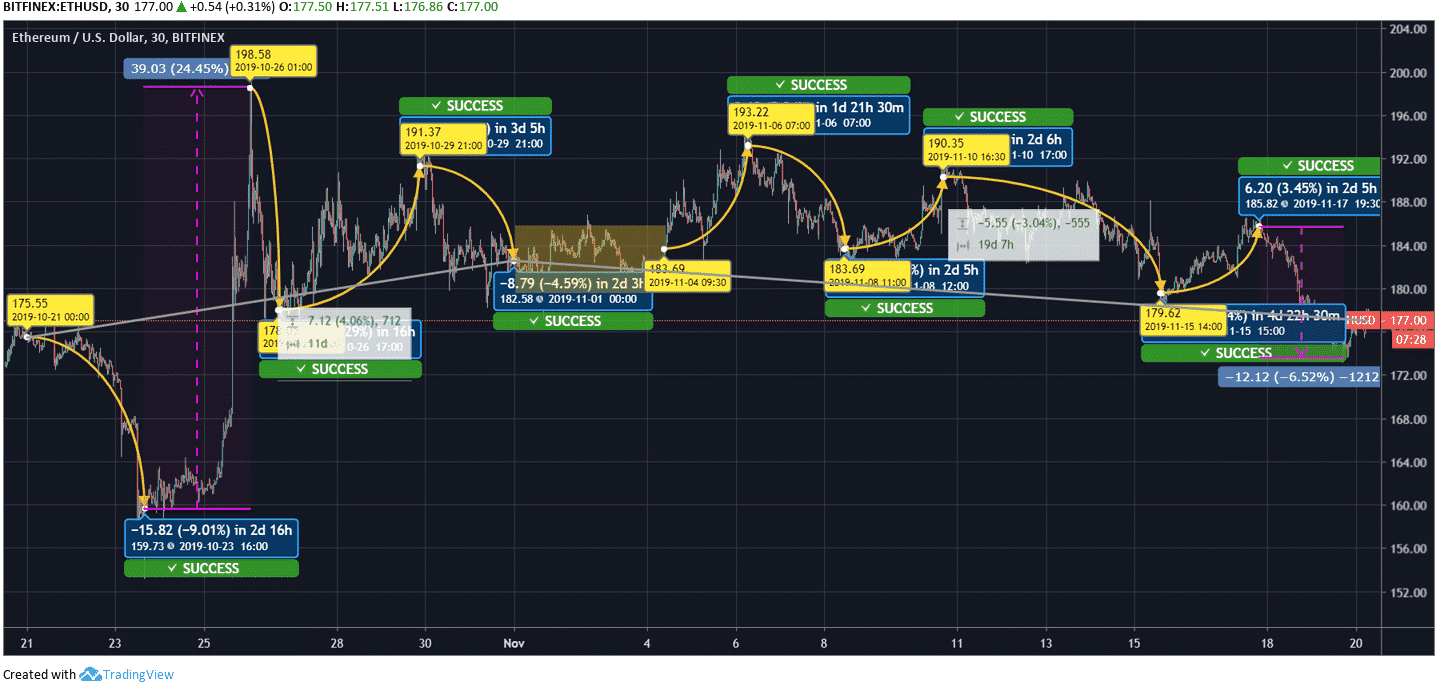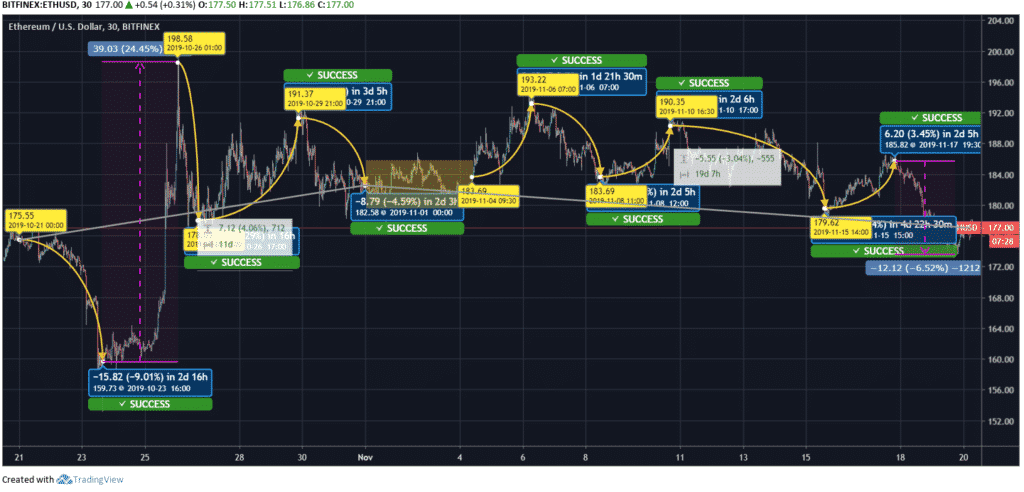 The intraday price movement of Ethereum isn't going to be fruitful. The coin is currently dealing at $177. The price is anticipated to move towards the immediate support level at $174. The currency could also breach the next support level in the coming hours. The traders interested in the ETH coin are recommended to opt for long-term investment.
| | |
| --- | --- |
| Resistance Level | Price |
| R1 | $181.59 |
| R2 | $185.73 |
| R3 | $188.92 |
| Support Level | Price |
| S1 | $174.26 |
| S2 | $171.07 |
| S3 | $166.93 |