Ethereum is one of the most popular blockchain platforms has also had to bear the brunt of the bears since July. However, the past one month has seen ETH price move mostly in the upper range though the price did go down below the baseline at the end of the period. The coin has been moving in the range of $160.2091 – $192.7853.
Ethereum Price Analysis
ETH price has had a good running during the past 30 days though the crypto market sentiment is still showing a bearish trend. The 30-month period began on a low note for Ethereum when the price was below the baseline at $160.2091 on October 23. After this, the price began to have an upward rally and touched a high of $192.7853 on October 29. The price continued to be above the baseline though there were fluctuations due to the bearish pressure, and the price of Ethereum went down to $180.7014 on November 03.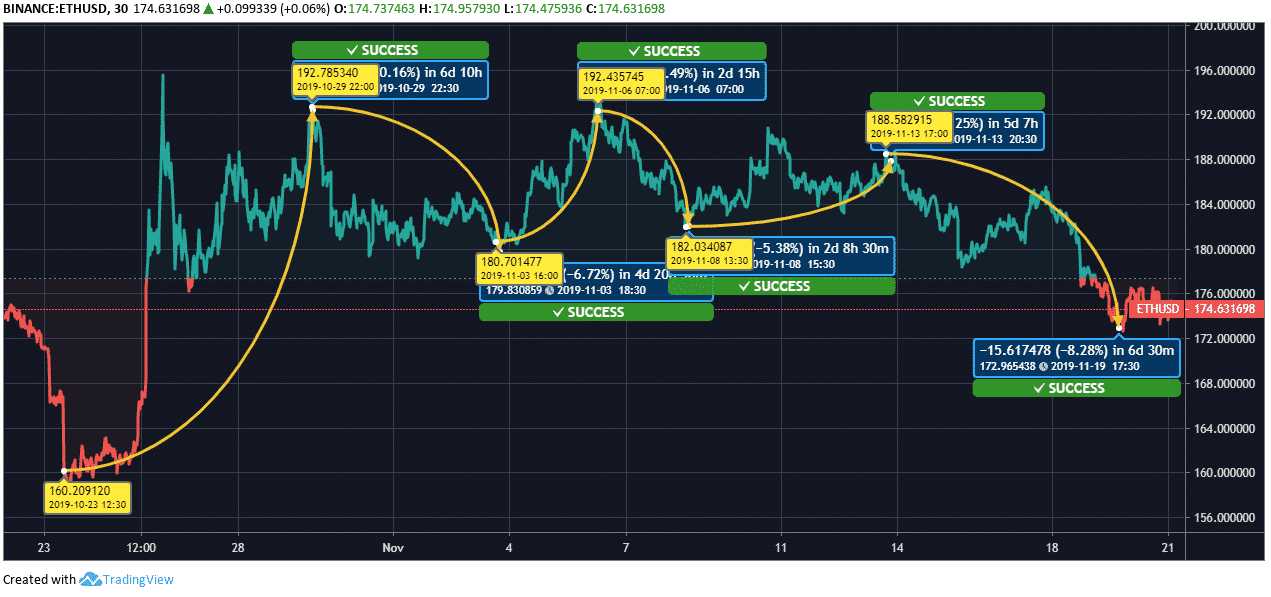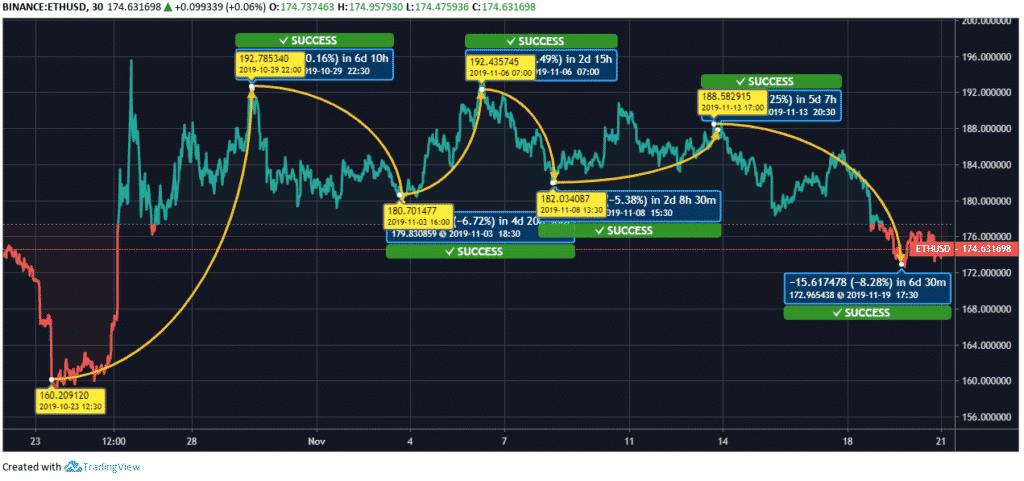 ETH bulls being strong during the month, the price bounced back to $192.4357 on November 06, showing a jump of 6.49%. The price volatility continued, and the currency again fell to $182.0340 on November 08. On Nov 13, the price did rise to $188.5829 showing a rise of 3.25%. With the bear pressure continuing in the crypto market, the price of ETH coin went down to $172.9654 on November 19. Today, the price has risen slightly to the extent of 0.96%.
ETH's price has been undergoing a lot of variations due to the speculative nature of the crypto market. Even now, the bulls are trying to re-enter the market though the bears are in no mood to let go of their position. The past month has seen the price of ETH move mostly in the upper range. Analysts expect the price to keep moving ahead if the present momentum can be kept.