Ethereum (ETH) holds heavy expectations of the traders as it has to give flourishing results in the past. The market is currently suffering, and so does ETH coin. The disappointing condition of the market has given a hard blow to the investors.
The speculated improvement in the coin is likely to get delayed. The downtrend in ETH is considered to stay for a while. Yesterday, Ethereum price was spotted dealing at a high at $176.21 and a low at $159.37.
Ethereum Price Analysis: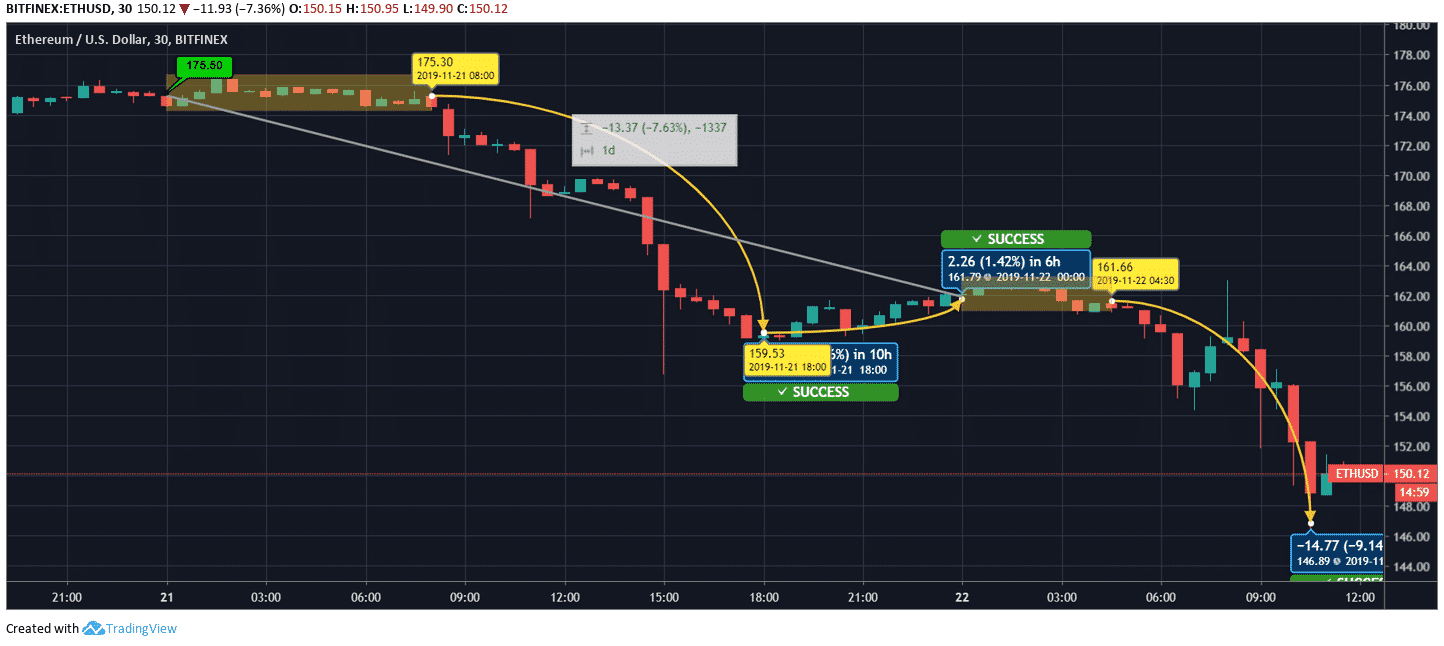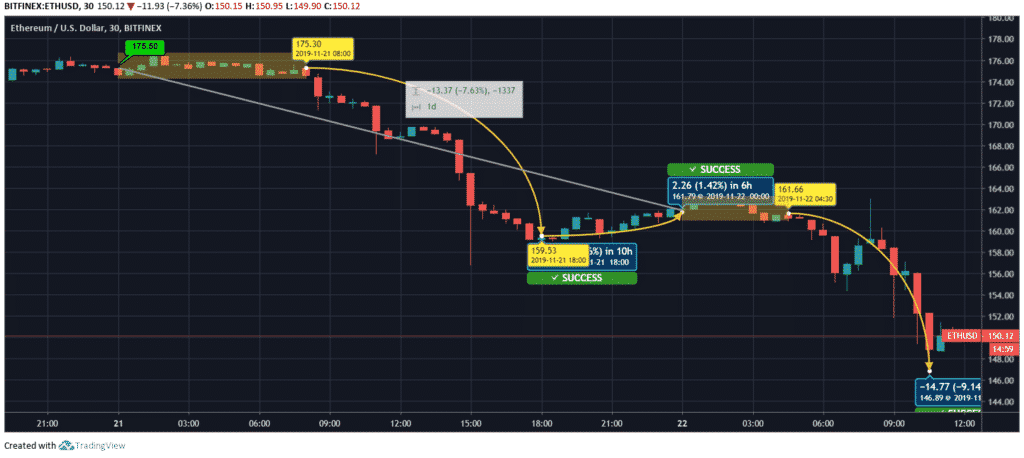 Yesterday, Ethereum started dealing at $175.50. The first few hours were moderate, but later the coin exhibited fall. The currency fell from $175.30 to $159.53 by 5.56%. The coin improved in the closing hours and jumped to $161.79 by 1.42%. The intraday movement in Ethereum registered a fall of 7.63%. Today, the ETH coin opened at $161.66. The coin remained at the same level for some time. Further, the price fell to $146.89 from $161.66 by 9.14%.
Ethereum price is slowly dropping towards the next support level at $148. The coin has breached the immediate level at $155. The current price of the coin is $150. In the coming hours, the currency seems to drop below the major support level at $138. The intraday traders might be experiencing a profitable day.
| | |
| --- | --- |
| Resistance Level | Price |
| R1 | $171.99 |
| R2 | $ 182.52 |
| R3 | $ 188.83 |
| Support Level | Price |
| S1 | $ 155.15 |
| S2 | $148.84 |
| S3 | $138.31 |
Although Ethereum is recommended for long-term investors, as per the current price movement, the traders are suggested to stay put. The investors can dig-in after the market attains stable momentum.