ETH coin loses 18% in the last one week and falls to 149 USD
It may seek the support of 140.73 USD in the coming few days
Ethereum has lost 18% over the last seven days, and the value against USD has gone as low as 149 USD from 182 USD. There have been three major price swings for ETH coin in these seven days.
Ethereum Price Analysis:
Ethereum was being traded at 182.63 USD at 00:20 UTC on November 17, and over the next 4 days, it reached as low as 156.82 USD after cutting 25.81 USD down. The next swing happened between November 21 & 22, and this 12.89% loss pushed the price of ETH coin to 140.70 USD. It was followed by a 6.79% hike that added 9.55 USD to touch 150.25 USD by 02:10 UTC.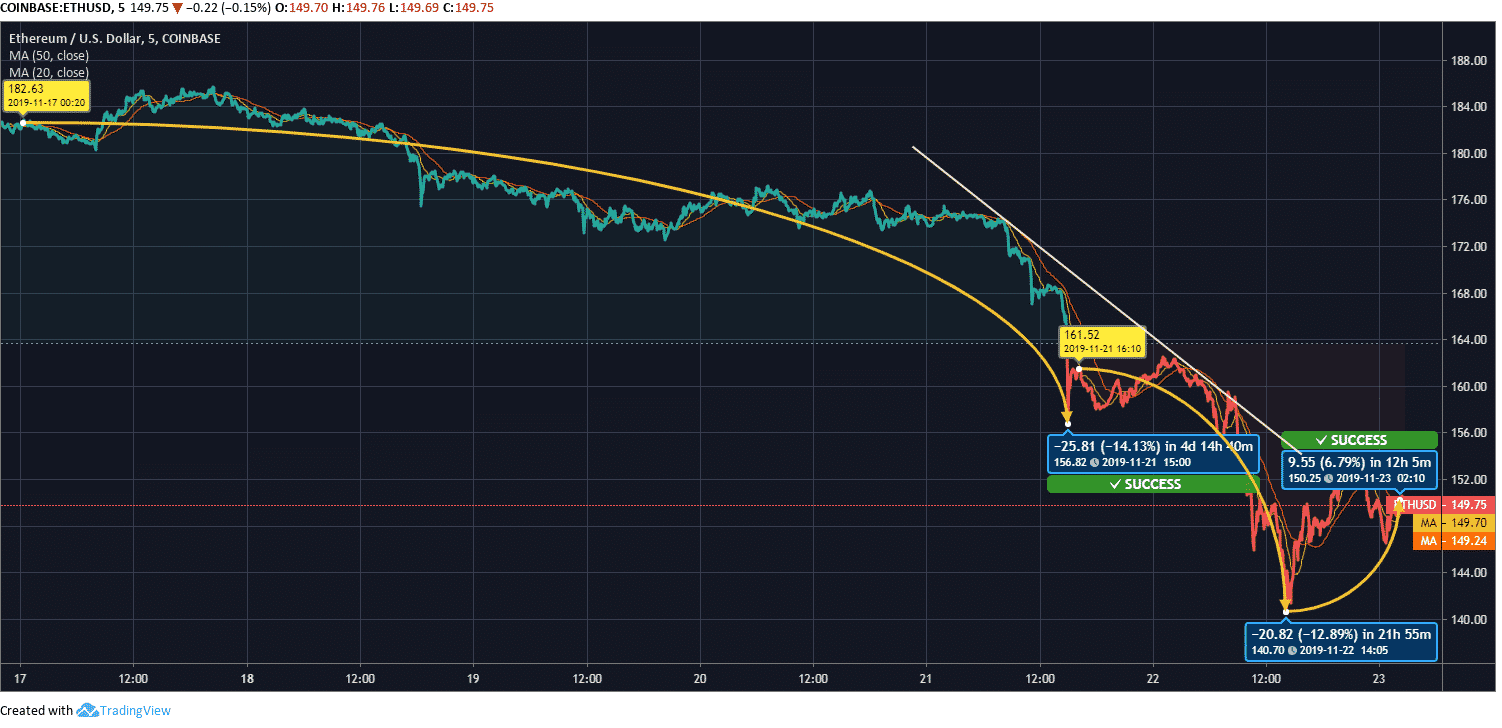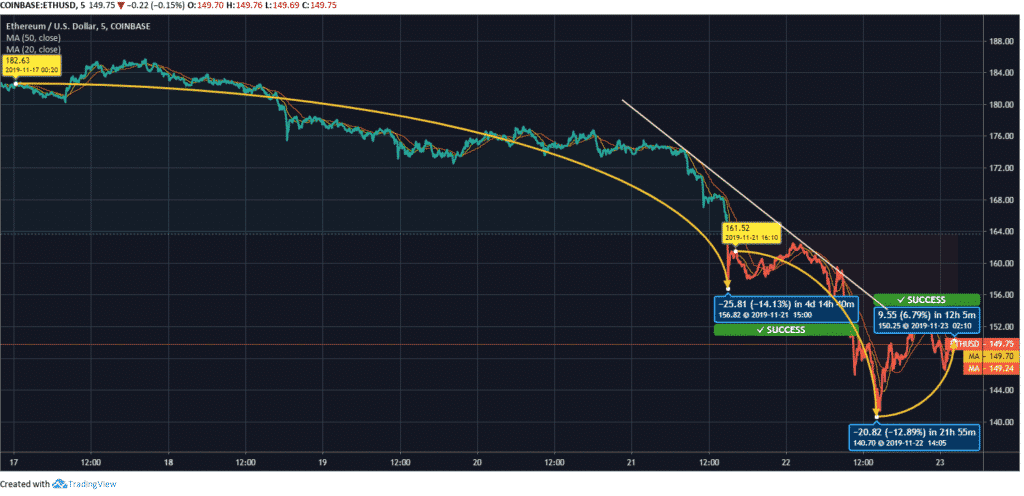 The market cap of Ethereum on November 17 was 20.102 billion USD, and it has been decreased by a huge margin in the last seven days to 16.330 billion USD.
ETH's 20 days average stands at 149.70 USD, and it's 50 days average is now at 149.24 USD. The current value of Ethereum is at 149.75 USD more than both the moving averages. As per the current trend, the currency may soon recover slightly.
| | |
| --- | --- |
| Ethereum (ETH) | Resistance and Support Levels |
| 1st Resistance | $161.42 |
| 2nd Resistance | $172.57 |
| 3rd Resistance | $182.11 |
| 1st Support | $140.73 |
| 2nd Support | $131.19 |
| 3rd Support | $120.04 |