Ethereum lost a whopping 28.06% over the last three months
It may have to find shelter at $135.40 as its next support
ETH coin has lost 28.06% value over the last 90 days, and the three major price swings have pushed the price to 138 USD from 191 USD. Ethereum's last three months' sluggish price trend is not likely to end soon.
Ethereum Price Analysis
Ethereum price was being traded at 191.90 USD on August 26, and the first variation happened between August 29 and September 19. In these 21 days, ETH gained 56.86 USD and got placed at 221.86 USD, the highest in the three months. It was followed by a 28.33% decline that cost a whopping 62.95 USD, and it pushed the price of Ethereum to 159.25 USD by September 26. The next few days were volatile and full of unprecedented fluctuations. The last variation happened between October 11 & November 24, and in these 44 days, the coin lost 28.60%, and the price went down to 139.99 USD.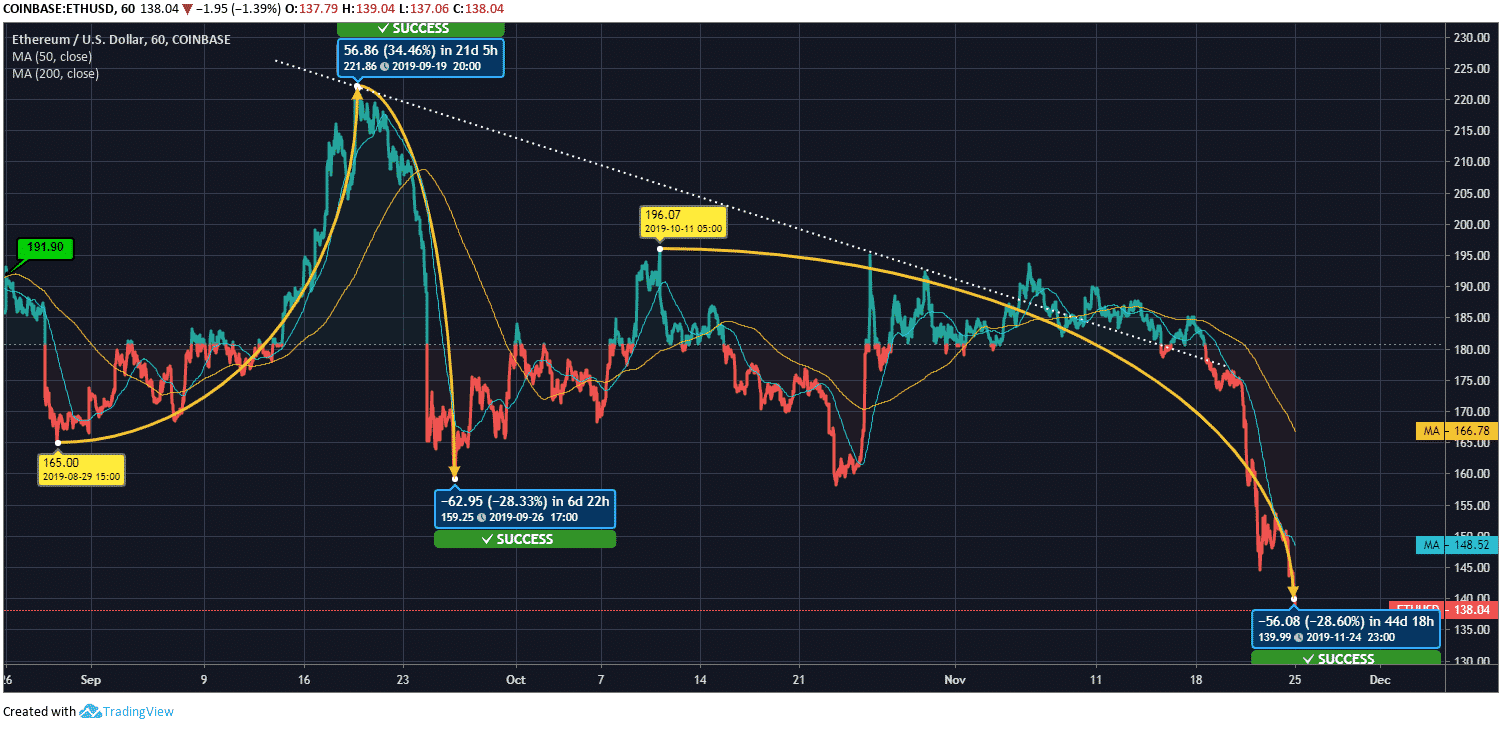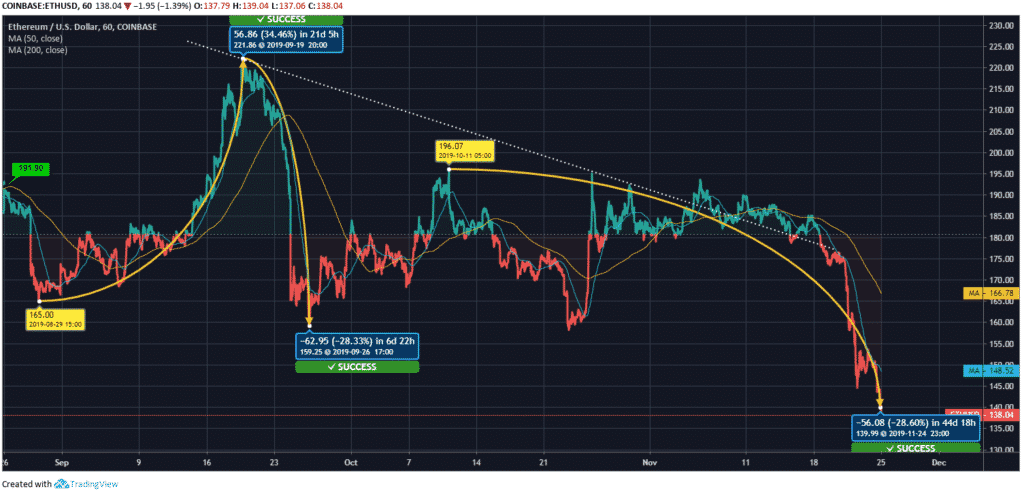 The market cap of August 26 was 20.307 billion USD. Over these 90 days, it has got down to 15.265 billion USD. There has been immense volatility in the market cap front, as well.
Ethereum's 200 days MA is at 166.78 USD, and the 50 days MA stands at 148.52 USD. The current price of ETH coin is being traded below both the moving averages. As per the current scenario, the currency may trade around its major support level.
Resistance and Support Levels
R1 – $150.2566, R2 – $157.6833, and R3 – $161.3966
S1 – $139.1166, S2 – $135.4033, and S3 – $127.9766