Neo reached as low as $11.59 on last Friday at 00:15 UTC time. Post this date, the coin seemed to rise upwards and it did manage to reach as high as $12.26 on 27-July-19. NEO however could not sustain its performance and post 27-July-19 the price of the coin has been falling gradually. With two major falls, it fell to an all-time low of $10.55 on 28-Jul-19 at 22:30 UTC time. While writing this price analysis, the trend of the coin remained bearish.
Let us look at the performance of NEO over the past 5 days: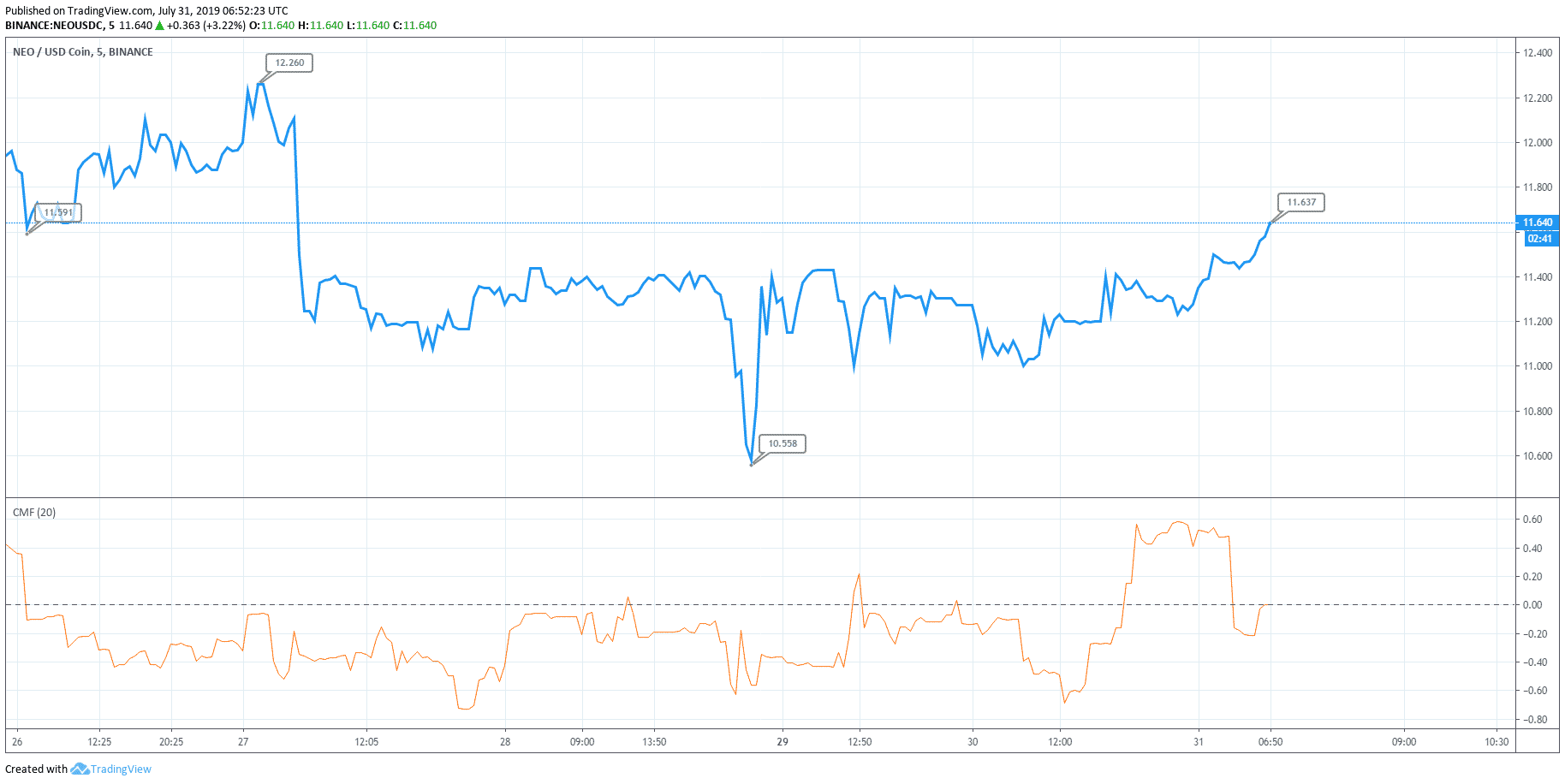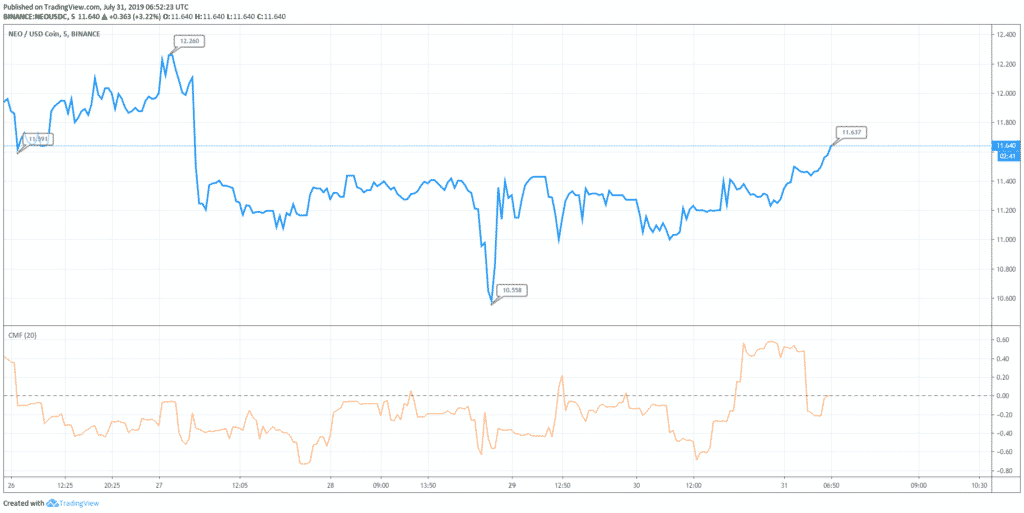 Current Data of NEO:
Rank of the NEO coin is number 17.
Market value of NEO was $816,388,763 at 06:34 UTC time.
Value of the coin is $11.63 at 06:30 UTC time.
24-hour volume figures are $251,669,856
70,538,831 NEO coins continue to be traded.
ROI of the coin stands at 6,303.31%.
NEO Price Comparison and Future Predictions:
If we compare the price of NEO since its highest value which was $12.26 on 27-July-19 at 01:05 UTC time and the current price, the coin is reflecting a bearish trend by 5%.
We anticipate that NEO will continue to fall and may reach somewhere close to $11.36 by the end of the day tomorrow. It may be traded in the range of $11.60 and $11.62 in the coming months' time. By the end of this year, the coin can reach the level of $13.02 with more than 11% growth.
Suggested to sell NEO coins today as per its present trend. You may wait till few days as prices may fall marginally post which you can purchase new coins. It is advisable to sustain the new purchased coins at least till next year as it can go as high as $15 in the near future. The Chaikin Money Flow indicator also indicates that the present movement of the coin is bearish. Looking at the way the coin is moving, it may take couple of months for NEO to gain back its efficiency.