Ethereum price has been hit by the bears, like most major altcoins since July. The price has seen a lot of fluctuations. The 3-month price trend shows the ETH price above the baseline for the most part of the period though the price went below the baseline near the end of the three months, indicating that the bears are still in full swing.
Ethereum Price Analysis
ETH coin has managed a decent run in the ongoing bearish sentiment in the crypto market, as seen from the 3-month price movement, though the price performed below par. The price of Ethereum was at a high of $217.6419 on September 19. From here, the coin fell to the extent of 25.21% at $162.3544 on September 26. Then, on October 11, the currency marked 19.35% hike and reached $193.5477. This trend was, however, short-lived as the price of ETH coin again fell to the tune of 17.01% at $161.2787 on October 24. The price got some boost when it again went up to $191.3964 on November 06. With the bearish pressure getting stronger by the day, the price went below the baseline and reached $136.7543 on November 25. Currently, Ethereum price is trading at $150.6296 showing a rise of 10.15%.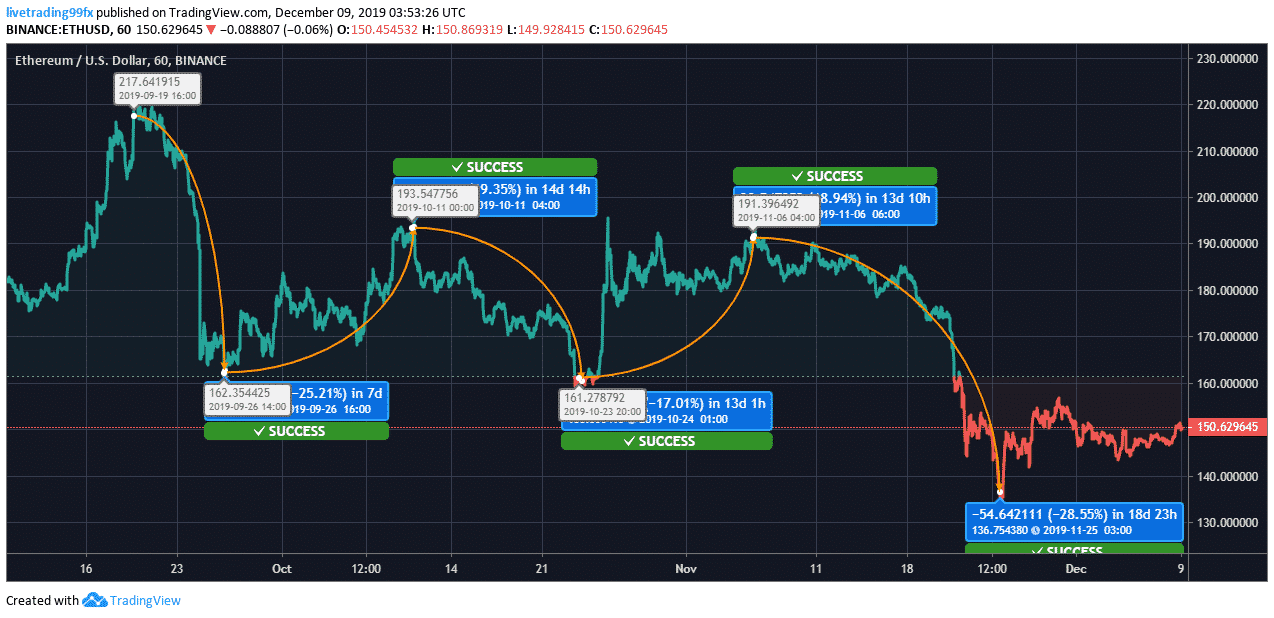 ETH coin seems to have taken the bears strongly by maintaining its position above the baseline for most of the three months. Current investors should hold on to their investments as an upside movement is expected by early 2020. Day traders and short-term investors should trade considering the current situation in the crypto market.