Ethereum (ETH) price has reflected a marginal improvement in the last couple of days. A week before the same, Ethereum was tremendously falling and looking for new lows. All in all, the second month of the last quarter was quite adventurous. All eyes are on the ongoing month as the traders are looking for a substantial recovery.
In the last 30 days, Ethereum touched a high at $193.55 and a low at $133.80. During the beginning of the month i.e. November 01, 2019, the volume was 9,145,611,130 and today, the 24hr volume is $6,614,835,360. Let's have a look at the 30-day chart.
Ethereum Monthly Chart: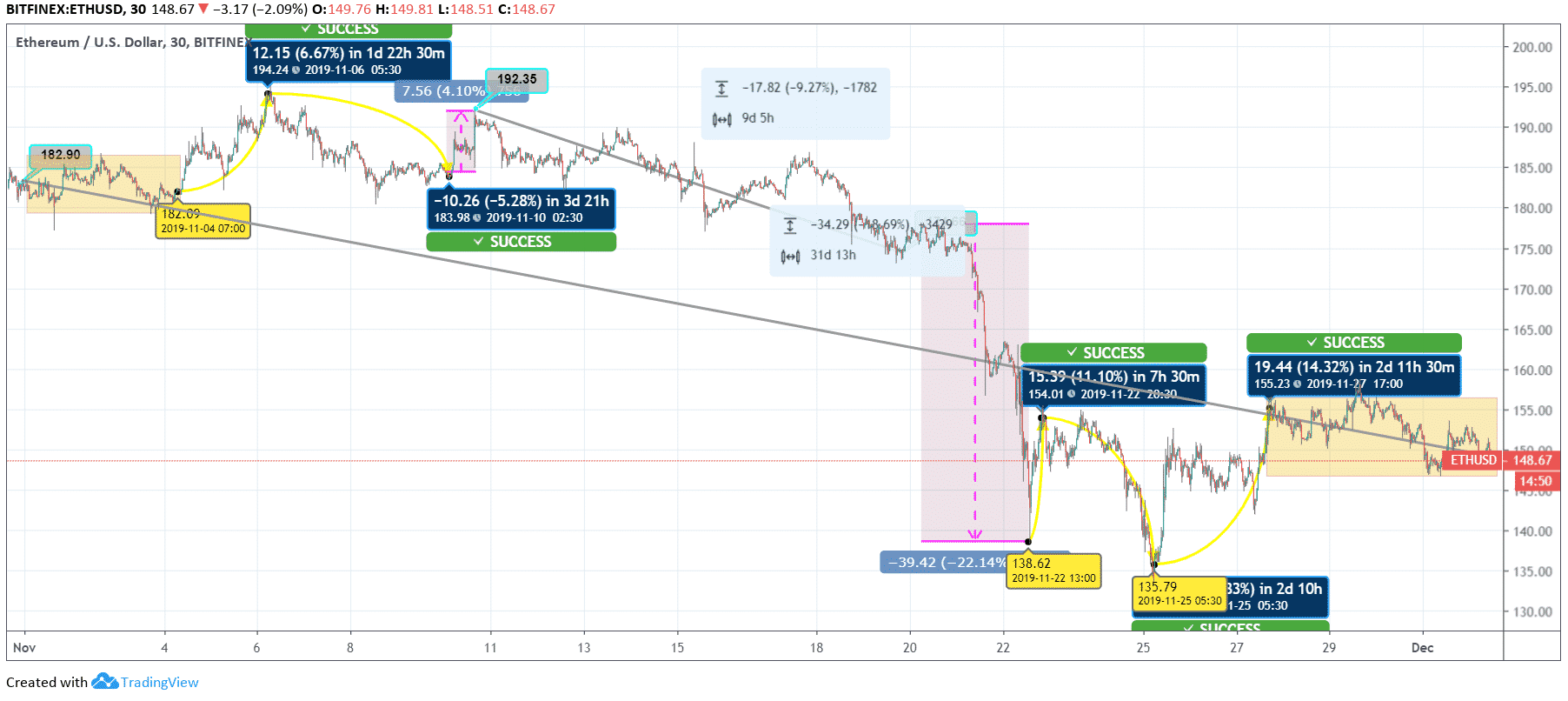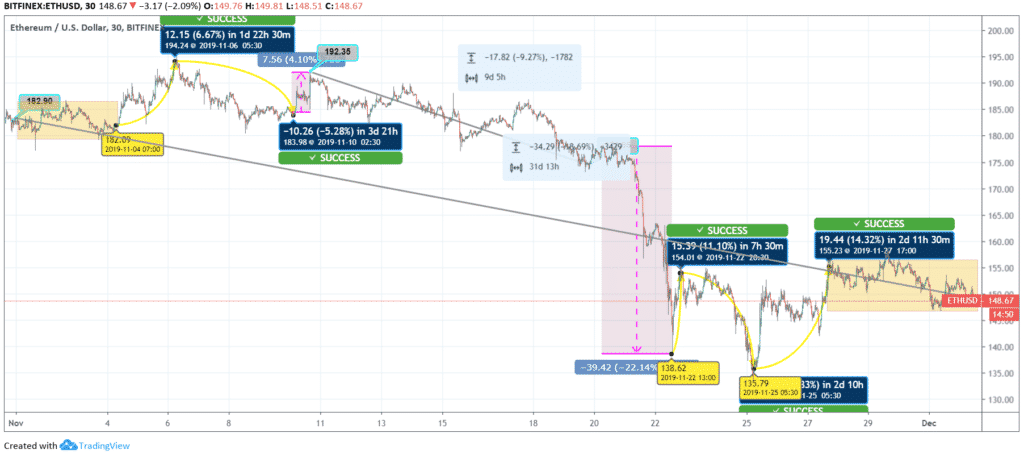 Ethereum started the month at $182. The coin remained tight around the same for some days and later escalated to $194 by 6.67%. The price fell to $183 by 5.28% in the next few days. The coin recovered by 4.10%, but it again dropped and this time to $173 by 9.72%. Ethereum kept the downtrend intact and touched a low at $138 by 22.14%. There was a marginal improvement in the coin which brought the price to $154 by 11.10%. The pullback pressure again took the coin down. The currency touched $135. The price of the coin has started improving since then. The currency jumped to $155 by 14.32%. The price has been remaining in the same range since then. Ethereum is currently trading at $148.
ETH Price Prediction and Conclusion:
Ethereum has given astounding results in the past. A similar kind of improvement is expected by the currency in the future. We are positive that the coin would reflect improvement in the coming days, but till then the traders need to wait and watch.
The currency has breached the immediate support level at $150. The intraday movement is anticipated to remain sluggish. Here, take a look at the resistance and support level chart.
| | | | |
| --- | --- | --- | --- |
| Resistance Level | Price | Support Level | Price |
| R1 | $153.43 | S1 | $148.01 |
| R2 | $155.67 | S2 | $144.83 |
| R3 | $158.85 | S2 | $142.59 |
Ethereum is likely to give flourishing results in the long term period. The short term is anticipated to be risky hence we wouldn't vote for the same.