Ethereum was recently spotted with the recovery spree. The same spike hopes amongst the traders. Well, along with the recovery, ETH coin is experiencing fluctuations. The volatility is felt by other coins too, like Bitcoin, Ripple, Litecoin, etc.
A similar fluctuation was spotted at the beginning of November, which was followed by an upsurge and later a heavy price crash. Will Ethereum reflect a similar movement once again?
Ethereum Price Prediction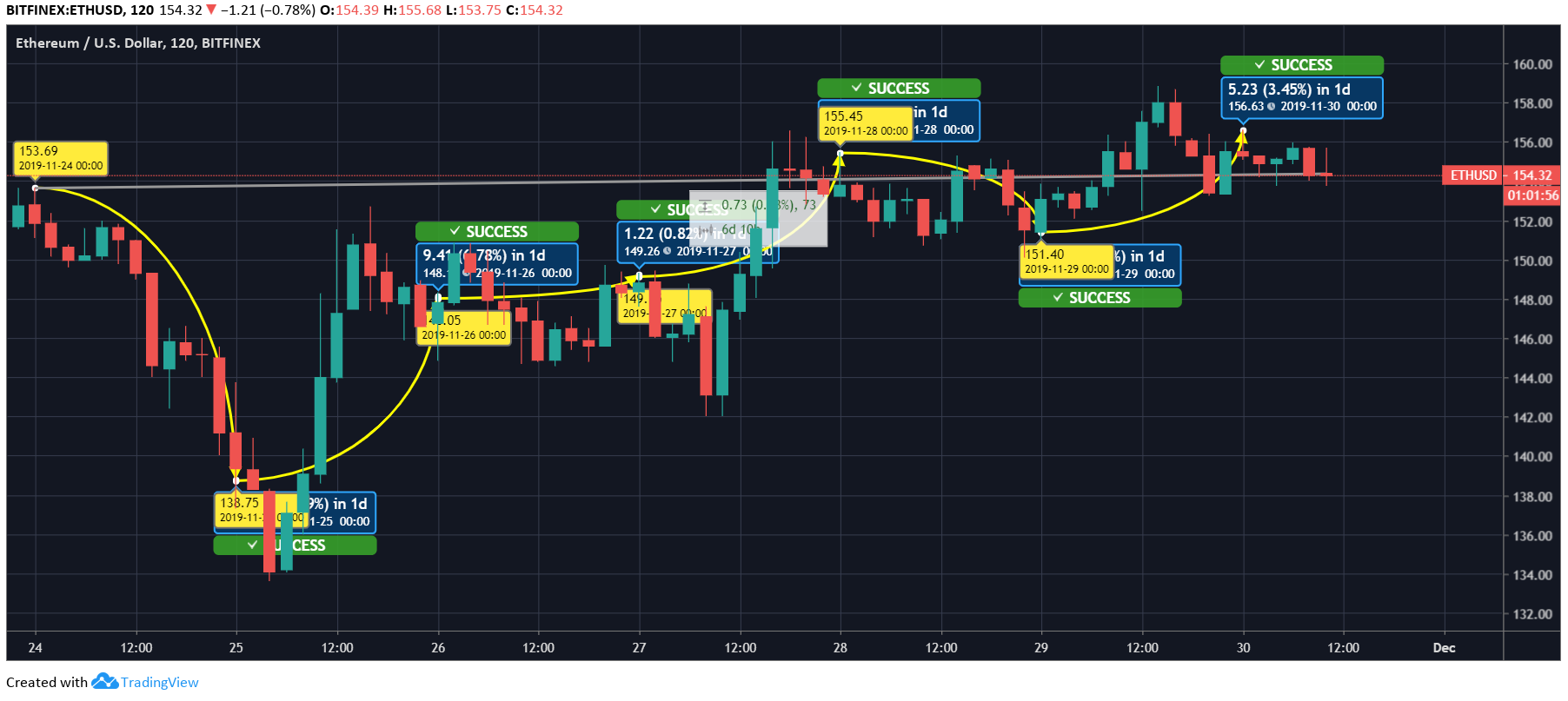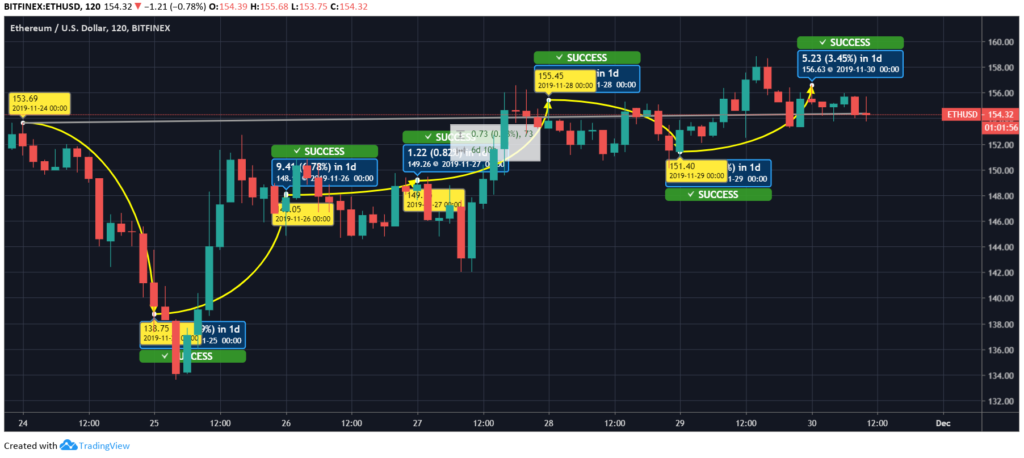 A week ago, the Ethereum price was at $153.69. The day ended at $138.75, with regression of 9.69%. On November 25, the currency jumped to $148 after touching a low at $138. On November 26, the ETH price continued the uptrend and touched $149 by 0.82%. On the next day, the uptrend took the price to $155.45. On November 28, Ethereum felt a pullback that brought to $151. The price jumped to $156 by 3.45% during yesterday's movement. Today, the ETH coin is locked around a $154 mark. The week-long movement in Ethereum price recorded a 0.48% progression.
Ethereum is considered a high potential coin. The current market cap is $16,835,934,761. The 24-hour volume is recorded as $7,355,903,950. The movement in the ETH coin is impressive. However, intraday trading seems dicey. There is a strong possibility for the currency to breach the immediate resistance level at $157. The future holds a flourishing return. Hence, we would recommend the traders to pick long-term investment.