Ethereum price has a break from the bearish streak and goes on a recovery at regular intervals over the last 24 hours. The past one-day ETH price chart of has brought some cheers. In the said timeframe, the price has moved in the range between $150 – $154.
Ethereum Price Analysis:
ETH price movement on November 28 has been a day of a mixed bag as the currency tried to get away from the bear pressure. Yesterday, the price of Ethereum was at a high of $154.7647 at 00:56 UTC. It went below the baseline at $150.8090 at 5:41 UTC showing a downturn of 2.55%. With price waiting to get even with the bears, the price went on a rally at $153.3610 at 6:52 UTC. With the bears continuing to pull down the price, it went down to the extent of 1.86% at 12:57 UTC and reached $150.4772. Ethereum was determined to get back, and again, it took a rally and reached a high of $154.4839 at 19:36 UTC, showing an uptrend of 2.57%. By the end of the day, however, the price of ETH coin again took a fall at 2.75% at 23:05 UTC and reached $150.2347. The price has recovered today and reached to the tune of $152.0565 at 1.21%.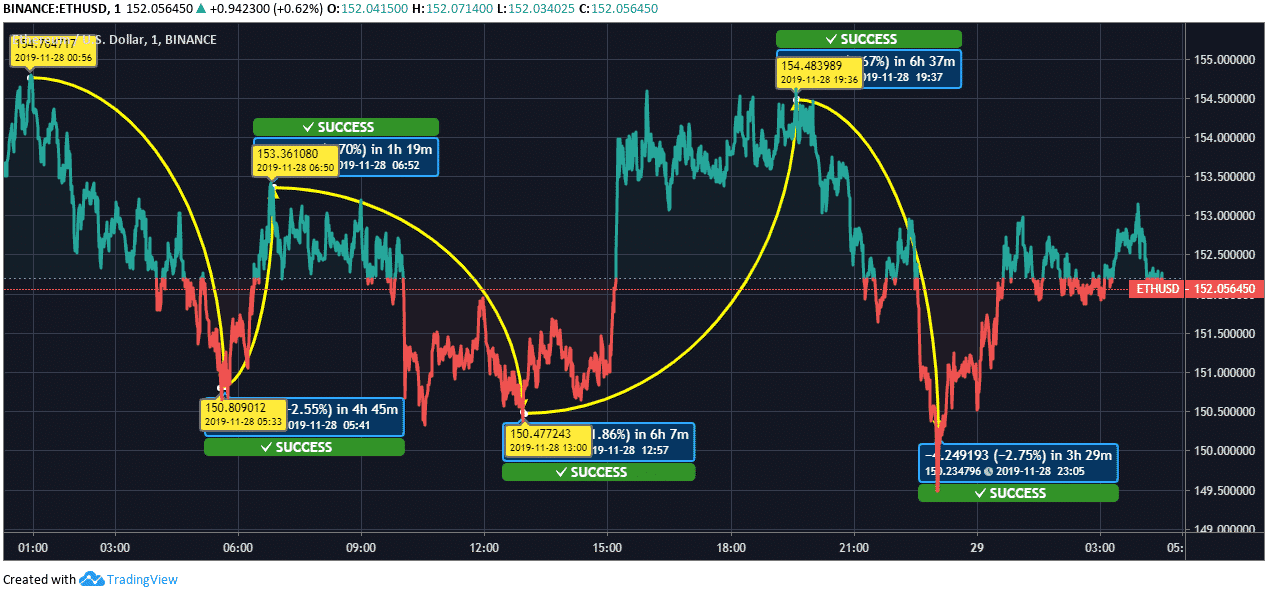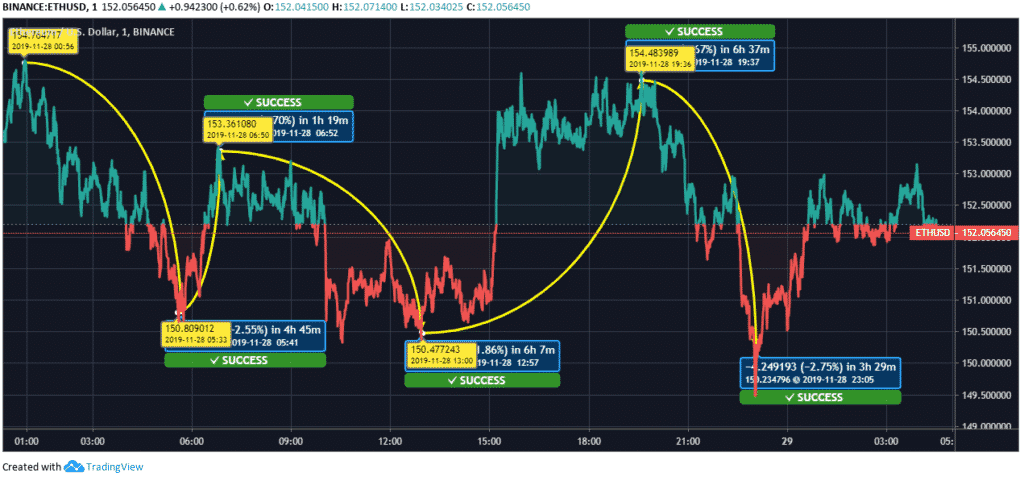 Ethereum continues to perform below par though yesterday brought some hope for the investor community. Will ETH coin be able to continue its upside movement? Only the coming days can foretell. Current investors will gain if they hold on to their current investments as the crypto market may take a bullish turn anytime due to its speculative nature. Day traders could continue investing and make gains if done prudently.